Meet Our Team
MAJ Christopher Mitchell
Program Director
CW3 Tammy Henry
Tammy.Henry@workforwarriors.org
SSG Jiro Yamamoto
Jiro.Yamamoto@workforwarriors.org
Derrick Jackson
Derrick.Jackson@workforwarriors.org
LT Bryan Edwards
bryan.edwards@workforwarriors.org
Ken White
ken.white@workforwarriors.org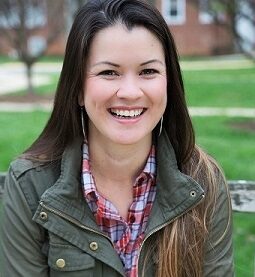 Natasha Glynn
natasha.glynn@workforwarriors.org
SFC Bruce Riley
bruce.riley@workforwarriors.org
Jason Cameron
jason.cameron@workforwarriors.org
Jessica Fowlkes
jessica.fowlkes@workforwarriors.org
CPT Jeffrey Chaix
jeff.chaix@workforwarriors.org
Gary Munson
gary.munson@workforwarriors.org
SFC Bob Gagnon
bob.gagnon@workforwarriors.org
Anthony Altemoos
anthony.altemoos@workforwarriors.org
CPT Sammi Messiha
sammi.messiha@workforwarriors.org
Lloyd Songne
lloyd@workforwarriors.org
The Numbers
Candidates Hired Since 2012
6409
Available Career Opportunities
702
Team Members Hard at Work
18
Success Stories
I have a lot of appreciation for the Work for Warriors programs. There are a lot of opportunities that are put out by Work for Warriors weekly and they have great information from the employers about who and what kind of work they are looking for.
Marvis Douglas Jr
I am a grateful client of Work For Warriors. The process of finding employment can be a very demoralizing one. Jessica and the many connections she provided me with really showed that they care and helped me emotionally as well. Through the support from WFW I am the new Physical Education Teacher for King-Chavez Primary Academy! I love what I do and Work For Warriors made it possible for me. Words cannot express my gratitude.
Eddrick Brooks
I attended a Work for Warriors job fair at Camp Pendleton, CA several years ago after having finished the US Army's 25R school. To be honest, I wasn't crazy about the sales and (mostly) part-time jobs that were offered. However, it was speaking with the Veterans who ran the job fair that made all the difference. They were the ones who sent my resumé to 20th Century Fox, allowing me to get my foot in the door, and I've been working as a Broadcast/IT Engineer ever since.
Joshua Hager
I encourage any, and all California veterans who are looking for work to get in touch with Work for Warriors. They work with you on a personal level to help you find not only jobs, but possible career opportunities. Mr. Bruce Riley has been working with me and has kept in touch with me consistently throughout my search for work. Work for Warriors really takes a lot of the stress out in not only finding a job, but finding a Veteran-friendly job. My experience with them has been truly great, and they go above and beyond to complete their mission in finding jobs for veterans.
Robby Picking
Business Partners